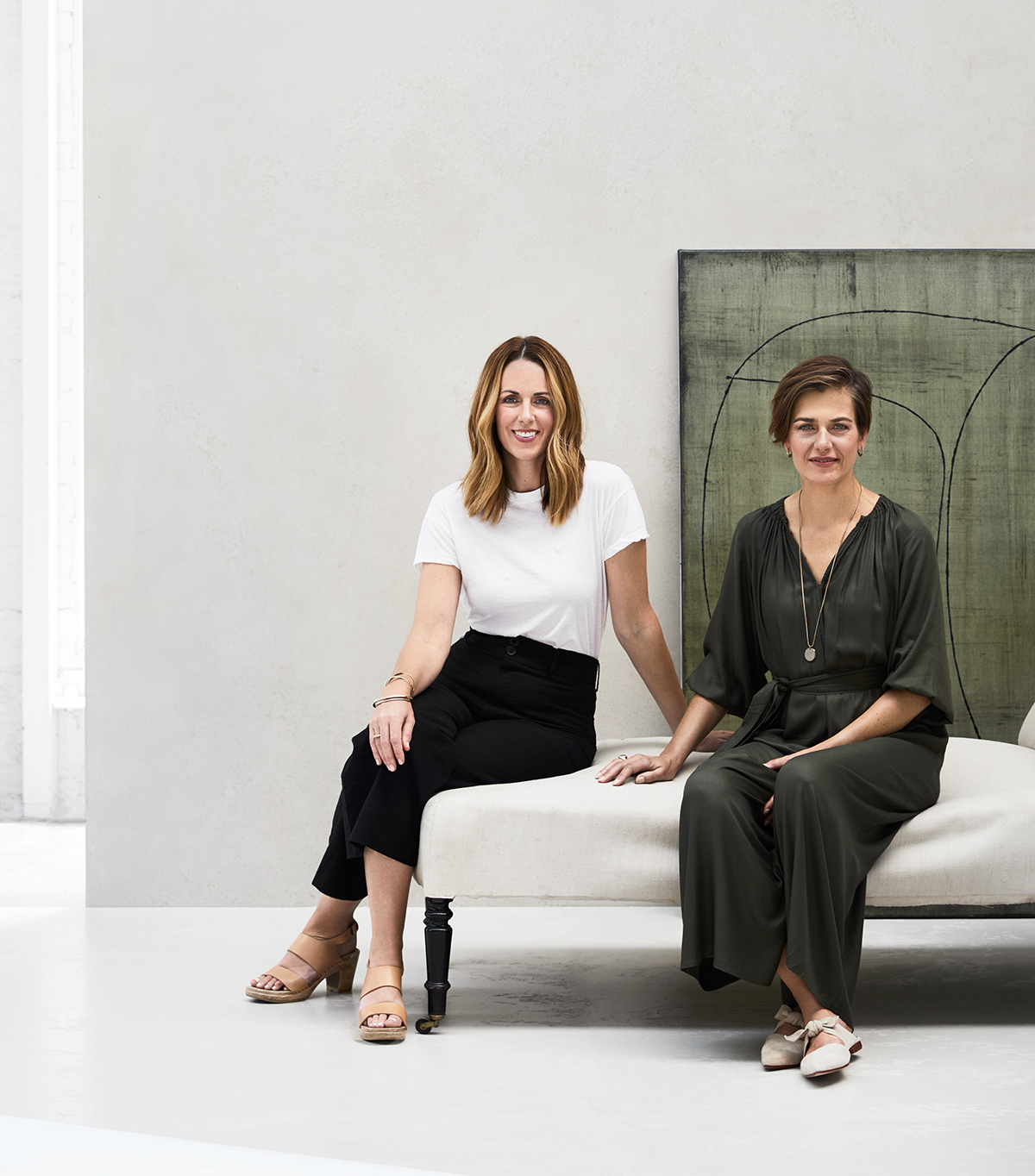 Armadillo: Laying Lightly
Founded in 2009 by Jodie Fried and Sally Pottharst, Armadillo is a truly sustainable company. The rugs are crafted by hand with natural materials and energy-efficient processes, designed to counteract today's throwaway culture and stand the test of time. Each intricate knot and weave in an Armadillo rug is a gesture in patience, honoring the integrity of the natural materials and a sustainable tradition of timeworn processes.
"We founded Armadillo in 2009 after realizing there was nothing on the market like it at the time—beautiful, natural, handmade rugs that weren't ostentatious but truly timeless pieces that you could keep for many years and eventually hand down," says Fried.
Each rug is made from carefully sourced natural fibers such as jute, wool, and linen and crafted using energy efficient processes—resulting in a product of quality, longevity, and hence, sustainability.
"They are woven on traditional looms, an energy-efficient process that lends itself to an incredible level of care and precision that you won't find in a machine-made rug," says Pottharst. "Transparency is a big part of our environmental commitment. Through the International Living Future Institute, each Armadillo rug comes with a Declare Label which explains exactly what it is made of, where it was made, and where it will go at the end of its lifespan."
Featuring clean, modern designs in natural shades that instill a sense of calm in a space, Armadillo rugs are unfussy.
"We like to say that our rugs are like a really beautifully made pair of shoes," says Fried. " You can tell the difference immediately—they just feel so good underfoot."
All Armadillo collections are designed by Fried and Pottharst and are primarily crafted in India. Recently they collaborated on a collection with with House of Grey, a London-based design practice led by Louisa Grey.
"The collection was premised on the idea of design as a doorway to a better future—by acquiring only what is needed and investing in natural, handcrafted objects of impeccable quality and beautiful longevity," says Pottharst. "Our next collection is loosely inspired by travel. It feels exhilarating to immerse myself into a new culture, not just in terms of the sights, sounds and smells but also the light, scenery and architecture."
Aside from crafting beautiful, environmentally-responsible rugs, Armadillo strongly supports the Care & Fair program—an initiative set up to combat illegal child labor in the Carpet Belt Region and improve living conditions for our artisans and their families. In 2017, they also established their own non-profit, The Armadillo Foundation in which they donate 10-percent of net profits towards educational, healthcare, and environmental initiatives, including full funding of the KVM School in India attended by many of their artisans' children.
"Sally and I have always been passionate about philanthropy, both before we founded Armadillo and together as its founders," says Fried. "Over the years, there have been cheaper and more efficient ways of doing things but we were really invested in building a business that was authentic and ethical and made a concerted effort to do the right thing every step of the way. We were really proud to become certified as a B Corp earlier this year—a rigorous process that sees us joining the ranks of other businesses that meet the highest global standards of social and environmental responsibility. We're here to make meaningful and long-lasting change in our industry, for the benefit of our homes as well as the wider world we live in."