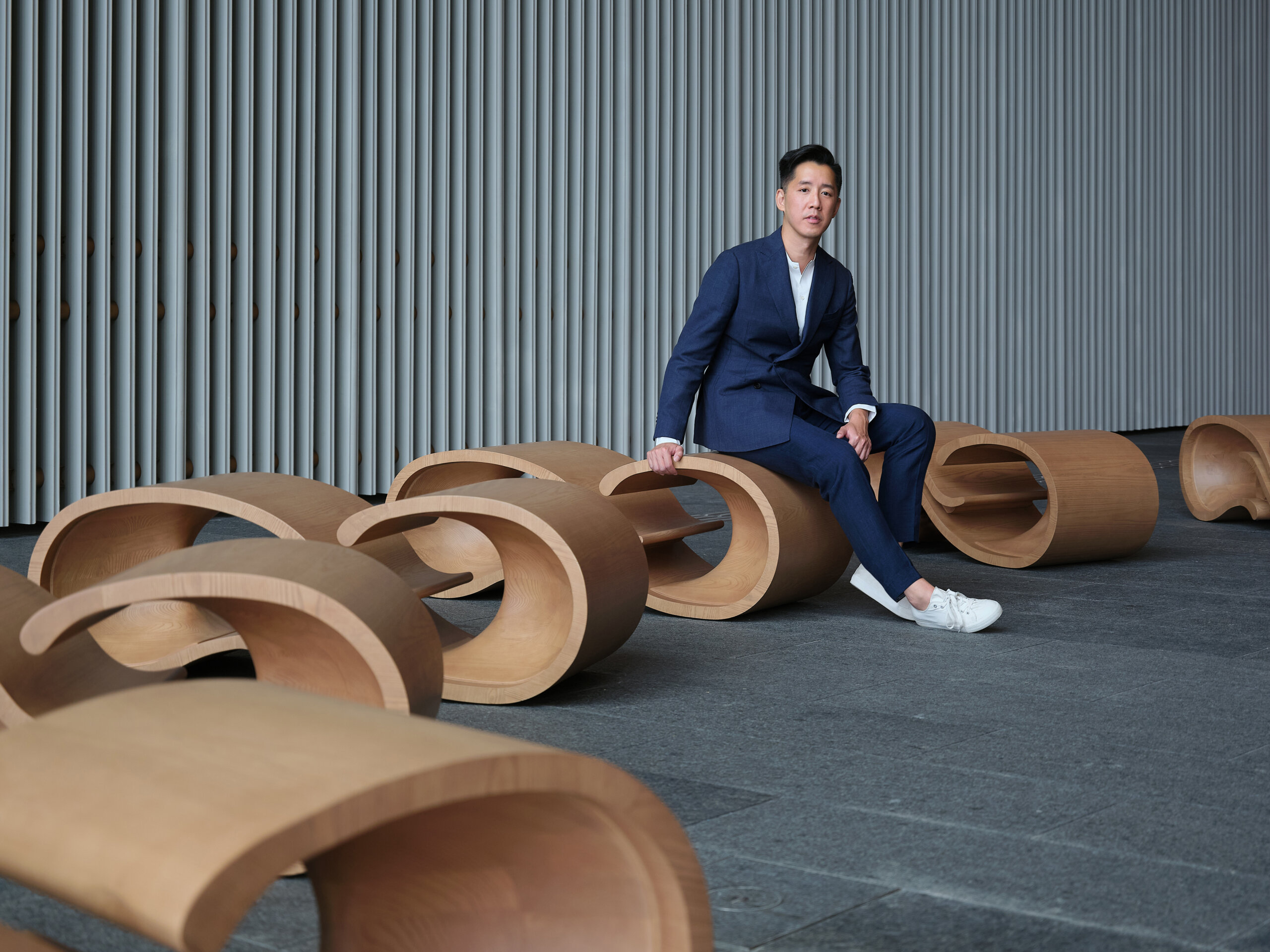 News
André Fu at the Hong Kong Palace Museum
Architect and designer André Fu's personal work has long been inspired by artistic influences and cultural heritage, which has led him to create three site-specific commissions for the Hong Kong Palace Museum: a tapestry for the auditorium entrance; an artisan floor rug for the VIP room; and a major installation of modular seating for the public atrium spaces.
André Fu, founder of Hong Kong-based André Fu Studio, has revolutionized the concept of modern luxury with a series of projects that reflect Fu's signature artistic perspective and timeless sensibility. Now, he takes on three site-specific commissions for the Hong Kong Palace Museum.
The inspiration behind André Fu's artisan works comes from his personal desire to create a cross-cultural dialogue initiated by the museum, articulating the historical and artistic exchanges that comprise the institution. Fu sought to tap into the deeper context of the museum, exploring through his design the union of the past and the present in line with the museum's vision.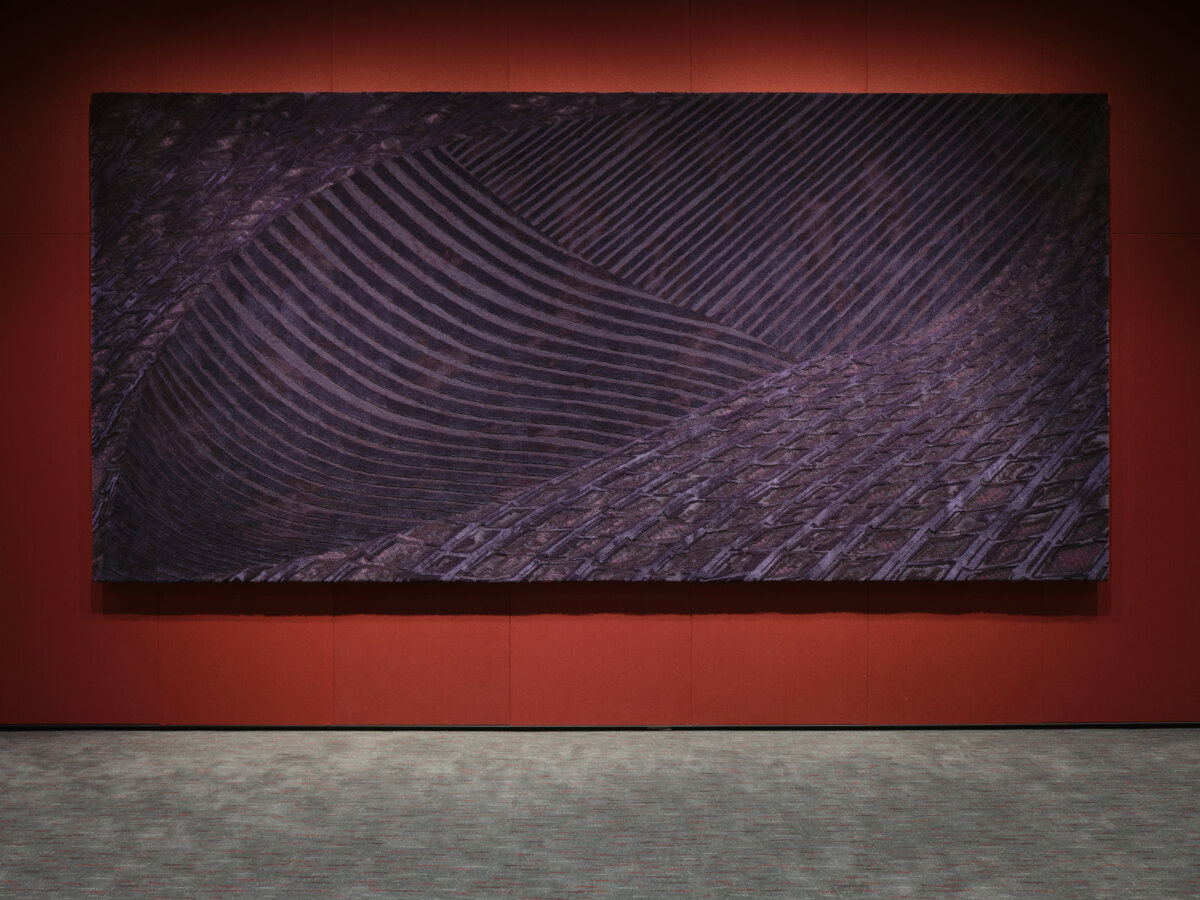 The Convergence: Tapestry & Rug
Named "The Convergence," Fu has created a wall-hung tapestry (shown above) for the auditorium entrance, as well as a floor rug (shown below) for the VIP room.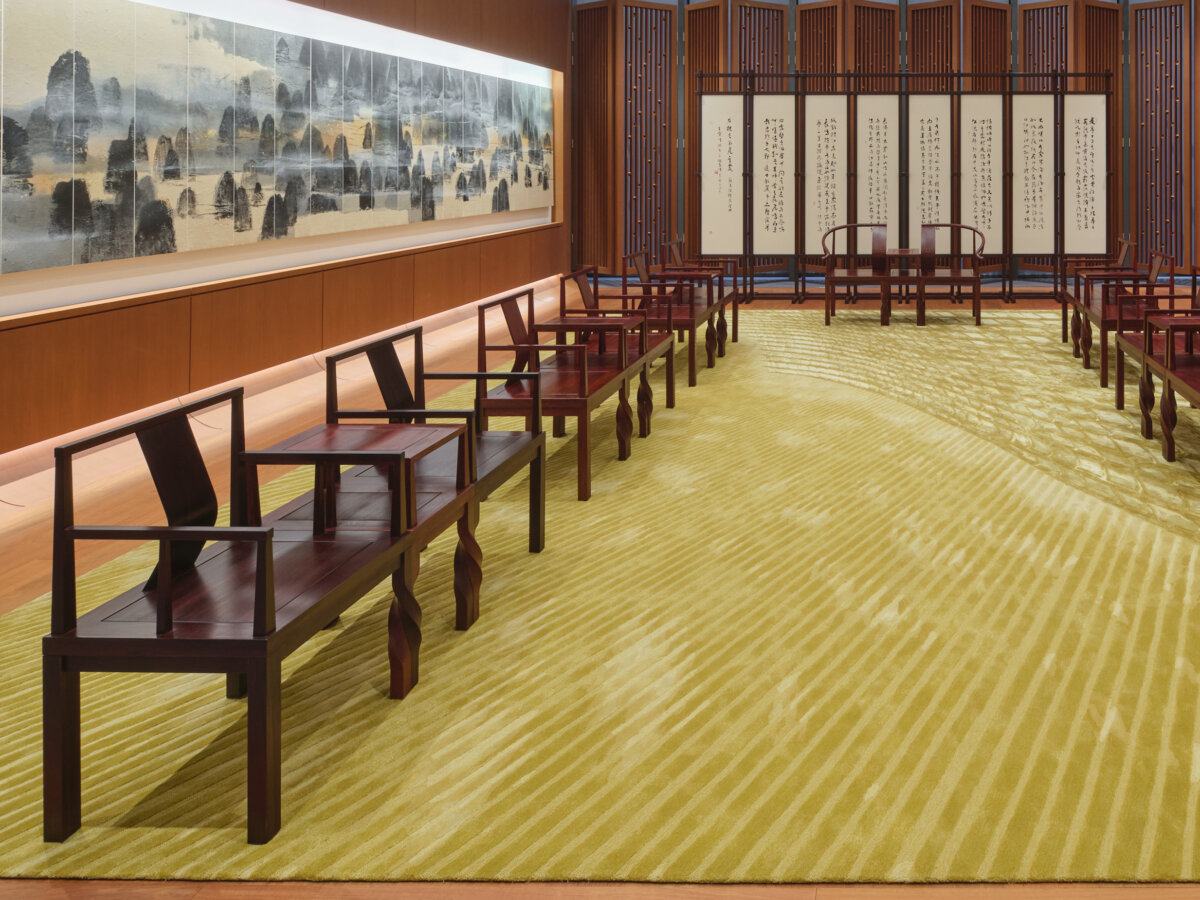 Each piece acts as a metaphor for the interwoven cultural heritage behind the museum's vision. Low loops, high loops and cut piles of different heights are used to create a textured surface that recalls the movement of shadows cast in the museum's main atrium through the day.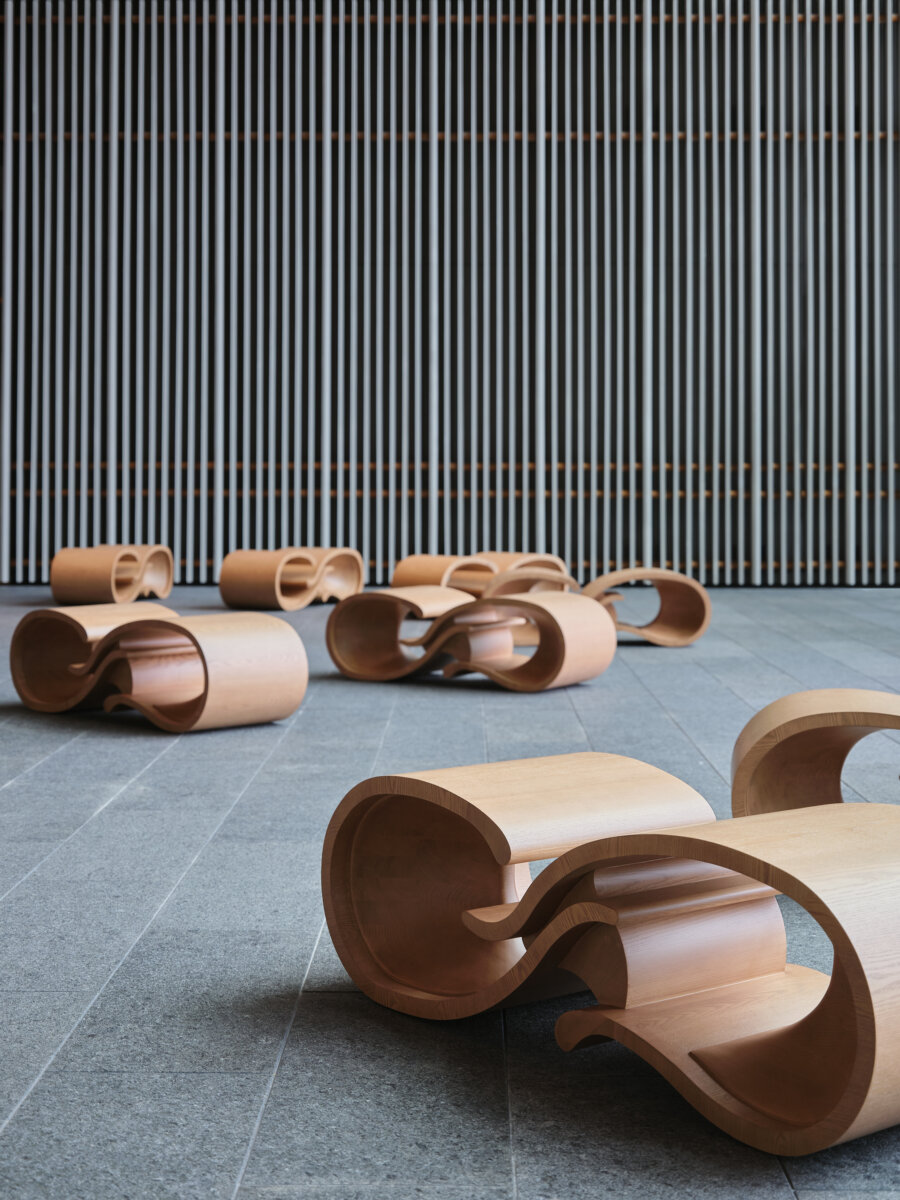 Eternal Links: Modular Public Seating Installation
A key highlight for the collaboration is the creation of the two public seating installations located within the two main atrium spaces. ​ Titled "Eternal Links," meticulously handcrafted from Chinese oak in the form of two curvilinear tiles, each bench's curling formations borrows from a shape Fu sketched initially with two brush strokes. Constructed in solid Chinese oak, each of the 30 benches evokes a depth of visual rigor and presence. When placed together in a spiral format, the installation conveys a poetic feeling of movement and visual dynamic.
Take a look at the Product Highlights from the Fair: